Stairs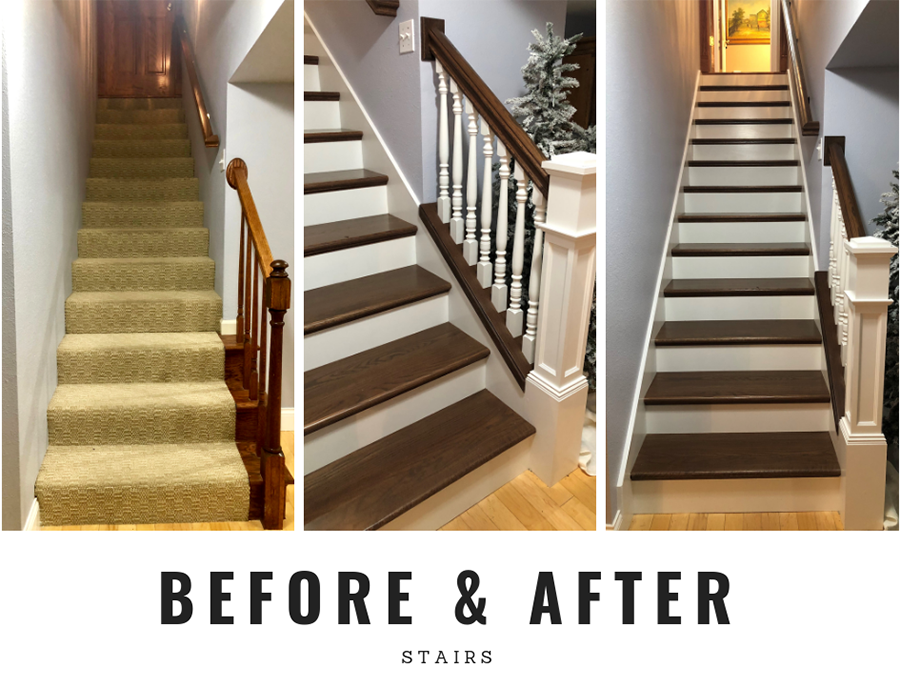 Your stair design is important! Not only are stairs the bridge from one place to another, they are the perfect opportunity to create a beautiful statement. If designed, crafted and installed per code, they will also add value to the home.

Stairs are a great way to add creativity as well as décor and functionality. We can help guide you choose parts that will create a rustic look, traditional, contemporary or a mixture of them all. We can assist with, and provide color samples for your banister, spindles, newel posts and other stair part selections.
We are starting to see more stones included in staircases. We also have many stone samples to choose from.

Please note that stairs can be complex. It often takes a lot of time to create estimates once selections are chosen. It is in your best interest to be pro-active during your remodeling or building project. The earlier you come in and start looking at stair options will allow you more time to make selections, give us time to create an estimate (s), and allow time for changes if needed. Most stair systems are custom. Therefore, it will also take time to order, receive, and stain/paint the product.

We HIGHLY recommend making an appointment, especially when it comes to discussing stair systems. It's also helpful to have a copy of house plans for new construction projects, or pictures of your existing stairs if remodeling.

We use quality products from these vendors: